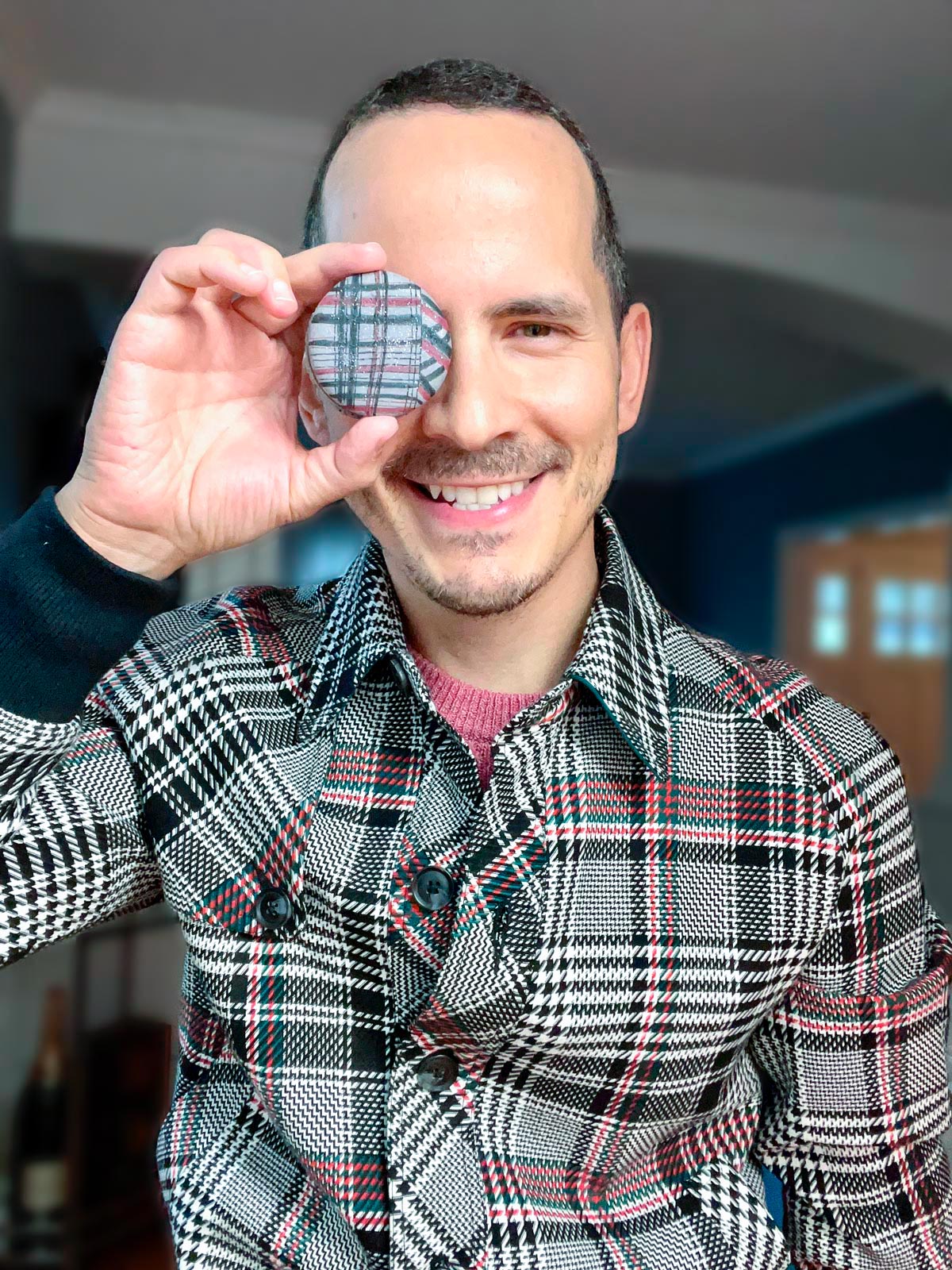 Hi, Welcome! I'm Fred
Also known as Doc Macaron on social media, I am a scientist turned pastry chef and macaron artist.
My unique background allows me to design innovative, yet approachable, macarons and pastries with mouthwatering flavors.
I aim at teaching others how to bake successful pastries by providing the scientific basis in a way that is accessible to anyone.
I currently live in the Boston area where I moved to in 2010 from France.
"Baking may be regarded as a science, but it's the chemistry between the ingredients and the cook that gives desserts life. Baking is done out of love, to share with family and friends, to see them smile."

–Anna Olson
My Story
I have always had a sweet tooth and really enjoyed pastries (what we call in France, a "gourmand") but I was never really a baker before the pandemic.
Being at home all day with lots of extra time, I started baking as a way to keep myself occupied and as a fun way to learn something new.
At first, I focused on French macarons, which I had always loved, and known for being particularly difficult to bake. I spent countless hours experimenting, trying to understand how ingredients, equipment, temperature, humidity, etc. can all contribute to making a successful (or unsuccessful!) macaron.
This opened my eyes to a whole new perspective of the science of baking and, as a scientist, I got hooked. At the same time, I also began to discover a creative and artistic side of myself for the first time. I made the big decision to make baking more than a hobby and earned a pastry chef degree at the Cambridge School of Culinary Arts.
I have since then worked on my brand, which focuses on different aspects of education through masterclasses, sharing my recipes on this blog and pastry consulting. 
What you will find on this blog
I am extremely excited to share my love of pastry with others in lots of different ways. You will find my recipes and techniques that include understanding the chemistry behind desserts, step-by-step explanations on how to make macarons and pastries, information about my online and in-person classes as well as a lot of inspiration from my innovative and fun designs.
Looking forward to sharing with you my passion and knowledge to inspire you to start baking and creating amazing macarons and pastries
If you have any questions, or comments, or want to share a recipe… you can contact me using the form on the contact page.
I look forward to hearing from you!
Warmest wishes, Fred.
Where to find me
Here at DocMacaron.com, I am always sharing creative and delicious recipes that I love to make and that I believe you will enjoy as well!
I began my online journey on Instagram, in which I share all my pastry work and have over 100K followers.
You can also find me on Tiktok, Global Belly, and Pinterest (this one I will open soon)
I absolutely LOVE seeing the recipes you are making, please tag @docmacaron in your photos and stories!
While you are here
Check out these delicious macaron and pastry recipes.